Bacon Fest: "Everything Is Better with Bacon"
Bacon Fest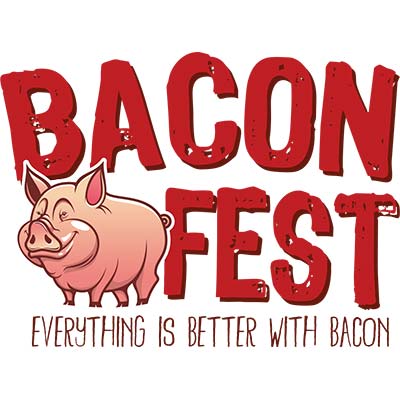 When: SATURDAY, AUGUST 19, 2023 AT 3 PM
Where: THE FRAZE
Admission: Free Admission!
"Everything is Better with Bacon!"
What's cookin' this summer at Fraze? Why? Only the greatest food item on planet Earth – BACON. Under the hot summer sun, savor the flavor of breakfast's favorite side item.  The event commemorating pork's best side is back with more food and dishes that will make you want to kick off the front door. Whether you're in the crispy bacon or chewy bacon camp, you'll love this summer festival.
Entertainment
Enjoy FREE music all festival long on the Lincoln Park stage:
3:00 PM – 24 Seven Party Band
5:30 PM – Ryan Mundy Band
8:00 PM – LYD featuring Yolanda Drake
Participating Restaurants
1776 Grill
Amber Rose Restaurant and Catering
Batter Up Funnel Cakes
Chappys Social House
Coco's Bistro
El Meson
Gourmet Grub Shack
JA's & Sweet-umms
Lilia's Outside Cafe
Little Boijon Asian Cuisine
Lil Tiki Weenies LLC
Mickey's Salsa Mexican Food
Nou Street Food
Rolling Indulgence
Smokin' Inferno BBQ & Catering
Sophia & Mak's Caribbean Cuisine
Smokin' Inferno BBQ & Catering
The SmoQe House
Sweet Tooth Ice Cream Trucks
Victory Lane Pizza of Monroe