SEAFORTH—COUNTRY CONCERT JULY 21
Seaforth Concert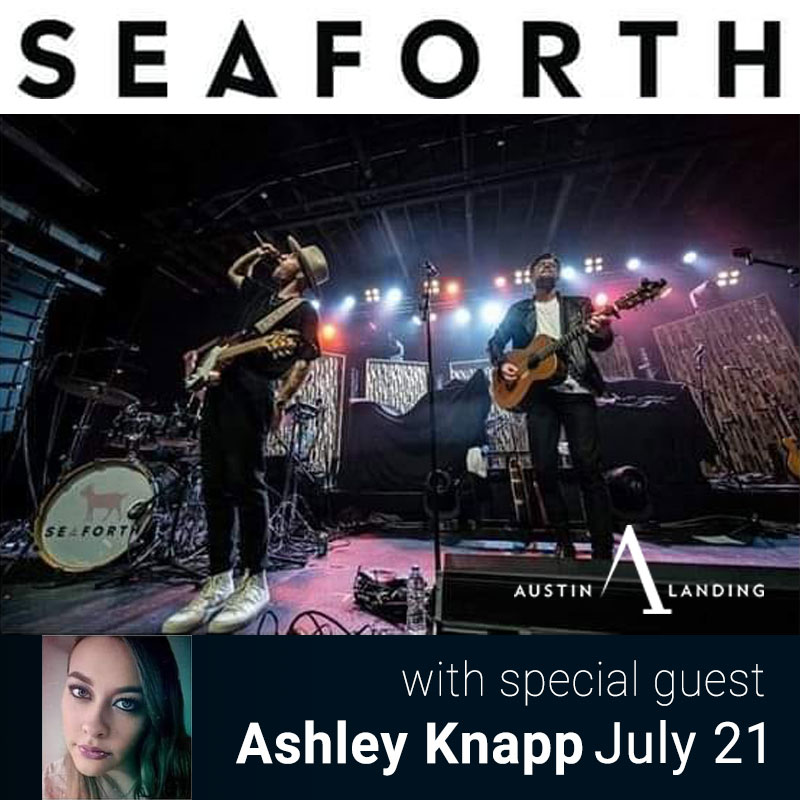 When: FRIDAY, JULY 21, 2023 AT 6 PM – 10 PM
Where: AUSTIN LANDING
Admission: Free Admission!
Austin Landing is going COUNTRY!
With special guest Ashly Knapp- July 21 from 6pm-10pm
Seaforth coming to Austin Landing!!
One band. Two songwriters. Over 20 years of friendship. A 9000 mile Move from the Northern Beaches of Australia to Nashville!
Seaforth- the country-pop duo featuring songwriters Tom Jordan and Mitch Thompson- is proof there's strength in numbers.
Hit songs include: Good Beer with Jordan Davis, Anything She Says with Mitchell Tenpenny and more! Come see them live at Austin Landing June 21, 2023 for a night you wil not forget.
Food trucks, Kona Brewing Beer Garden and tons of fun!