Seltzer Fest & Front Street Art Show
Seltzer Fest & Art Show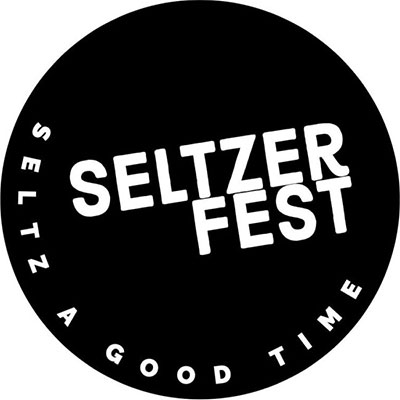 When: SATURDAY, AUGUST 6, 2022 AT 5 PM – 9 PM
Where: AUSTIN LANDING
Admission: $25 in advance and you receive 10 4oz tastes and a souvenir sampling glass
Seltzer Fest is back for it's 2nd year August 6, 2022 from 5pm-9pm.
Who doesn't love the refreshing taste of a nice cold seltzer? There are so many seltzers to try we thought how about Seltzer Fest! with over 30 seltzers to try this will be an event you don't want to miss! We will also have an art show featuring local artists from Front Street Gallery.
Food trucks include: Rolling Indulgence and more TBA
Live music featuring: TBA
Tickets are just $25 in advance and you receive 10 4oz tastes and a souvenir sampling glass
$30 at the door receive 10 tastes a souvenir sampling glass
Anyone can attend the event but if they would like to participate in the Seltzer Fest it's $25 in advance and they will receive 10 tastes. $30 day of.
We chose a Seltzer Fest because why not? There are so many seltzers to choose from and why not do a Seltzer Fest? We will have 30 Seltzers to choose from:
BUD LT SELTZER SODA Citrus Soda, Orange Soda, Classic Cola, Cherry Cola
CUTWATER : Cutwater Mai Tai Tiki Rum ,Cutwater Peach Margarita
MIKES SELTZER Mango, Lemon, Strawberry, Pineapple
NUTRL FRUIT: Mango, Pineapple, Watermelon, Raspberry
NUTRL LEMONADE Nutrl Vodka Seltzer Lemonade Variety: Classic, Strawberry, Blackberry, Peach
CANTEENCUCUMBER MINT : Canteen Vodka Soda Cucumber Mint
PRESS SELTZER Press Seltzer Variety Pack: Blackberry Hibiscus, Pomegranate Ginger, Lime Lemongrass, Graprefruit Cardamom SESH MIMOSA 4/6CN Sesh Cocktail Seltzer: Mimosa ,Spicy Mango Margarita Paloma, Mojito, Moscow Mule, Gin & Tonic
SONIC SELTZER Lemon Berry, Classic Lemonade, Cherry Limeade, Original Limeade
TRULY POOL Strawberry Melon Fizz, Orange Peach Fizz, Kiwi Mojito Style, Pina Colada
ULTRA SELTZER Blueberry Watermelon, Strawberry Guava, Berry Hibiscus, Kiwi Lime
WHITE CLAW REF LEMOND White Claw Lemonade : Lemonade, Blood Orange, Blackberry, Strawberry
WHITE CLW SURF VARIETY White Claw Surf Variety Pack: Watermelon Lime Smash, Tropical Pomelo Smash, Citrus Yuzu Smash, Wildberry Acai Smash
HIGH NOON CANTROPICAL High Noon Vodka Seltzer Tropical Variety Pack: Watermelon, Mango, Passionfruit, Pineapple
HIGH NOON CANPOOL VARIETY High Noon Vodka Seltzer Pool Pack: Lime, Guava, Kiwi, Peach
ABSOLUT SODA VODKA Absolut Vodka Soda: Raspberry
JAMESON Jameson Ginger & Lime
MALIBU PINEAPPLE BAY BREEZE Malibu Pineapple Bay Breeze
ABSOLUT COCKTL Absolut Pineapple Martini
SVEDKA MANGO PINEAPPLE VODKA SODA Svedka Vodka & Soda Mango Pineapple
We will also have over 6 artists from the Front Street Gallery with art available for purchase.
We wanted to tie the Front Street Gallery in to the event to support our local artists in the community.
JOIN US- You will have Seltz a good time!
NO Outside drinks or coolers.
Beer garden also available for those who do not wish to partake in Setlzer Fest