Taco & Nacho Fest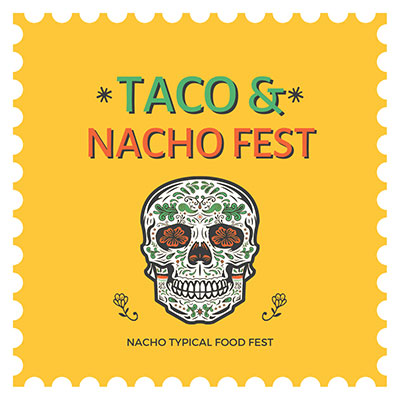 When: SATURDAY, AUGUST 26, 2023 AT 3 PM – 10 PM
Where: AUSTIN LANDING
Admission: Free Admission!
Taco & Nacho Fest- Nacho Typical Food Fest
Taco & Nacho Fest returns to Austin Landing August 26! Our vendors will offer many different types of Tacos and Nachos.  We will also have Sesh's new Spicy Margarita and Cutwater Margaritas. Taco bout a good time!  Expect:
Over 20 local restaurants and food trucks
Beer garden
Live entertainment
Kids activities
Fireworks!
Live music schedule
Until Rust at 3pm-350pm
Liars for Hire 4pm-640pm
Alexis Gomez 7pm-930p
Food vendors & menus
***Check back for more menus***
1776 Grill
Batter Up Funnel Cakes
Chuy's Tex-Mex
Tex-Mex Nachos. Our light and crispy chips made with our signature queso and Tex-mex sauces, topped with lettuce, sour cream and jalapeños
Condado Tacos
Build your own nachos bar
El Meson
Fatty Daddy's Sweet Treatstrailer
Gourmet Grub Shack * scroll down for photos!
Korean BBQ chicken Soft Tacos
Loaded chicken Nachos
& also featuring a vegetarian plant protein chorizo nachos
We also have a mango habanero; teriyaki and Bourbon soft tacos
Heather's Gourmet Caramel Apples
Gourmet Caramel Apples in 20+ varieties
Apple Nachos with freshly sliced honeycrisp apples topped with caramel & your choice of toppings.
Kona Ice
Lilia's Outside Cafe * scroll down for photos!
street Tacos 2= $10 / 3=$14: Signature BBQ Pork – Cilantro lime chicken – Buffalo chicken – Smokehouse Maple Chicken Bacon – Chicken Bacon Ranch – Veggie
Loaded Nacho fries $12
Gourmet salad's $13: Chicken Fajita Salad – Taco Salad – Veggie Salad
Little Boijon Asian Cuisine
Mickey's Salsa Mexican Food
Mr. Boro's Tavern * scroll down for photo!
Tortilla Chips layered  with our famous house Smoked Pulled Chicken & Yummy Beer Cheese topped with our own house made Mango Pico De Gallo
Rolling Indulgence
Smokin' Inferno BBQ & Catering * scroll down for photos!
Hawaiian Street Tacos – smoked pork, homemade pineapple slaw topped with sweet habanero sauce – 2 for $8 or 3 for $10
Chicken Mango Chipotle Street Tacos – brined chicken, homemade mango slaw, topped with mango chipotle sauce – 2 for $10 or 3 for $12
Beef Street Taco – smoked beef, homemade dry slaw topped with homemade chipotle sauce – 2 for $10 or 3 for $12
Sophia & Mak's Caribbean Cuisine
JA's & Sweet-umms
The Dayton BBQ Co
The Naughty Lobstah
The SmoQe House
Victory Lane Pizza of Monroe * scroll down for photo!
NACHO SUPREME PIZZA $7
Perfectly baked crust with a nacho cheese base, topped with a premium cheese blend, ground beef, green pepper, onion, tomato, a house taco drizzle and crunchy tortilla chips!
CLASSIC PIZZA $5
Perfectly baked crust topped with zesty sauce and a premium cheese blend. Pepperoni or Cheese
BREADSTICKS $8
Fresh baked bread sticks brushed with garlic butter and sprinkled with parmesan cheese. Served with marinara, garlic butter, nacho cheese or ranch
JUMBO SOFT PRETZELS & CHEESE $5
Enjoy the irresistible nostalgia of a warm salted pretzel with delicious nacho cheese. Mustard available upon request
What The Taco
Food Vendor Map