Taco & Nacho Fest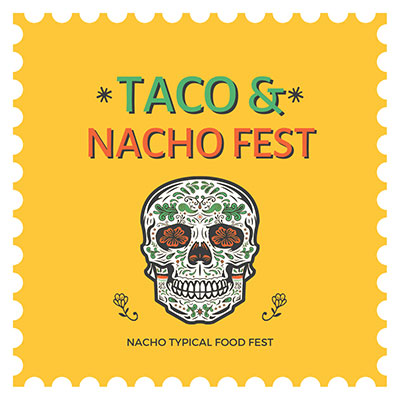 When: SATURDAY, AUGUST 27, 2022 AT 3 PM – 10 PM
Where: AUSTIN LANDING
Admission: Free Admission!
Taco & Nacho Fest- Nacho Typical Food Fest
Welcome to Taco & Nacho Fest! Our vendors will offer many different types of Tacos and Nachos.  We will also have Sesh's new Spicy Margarita and Cutwater Margaritas. As well as the Bud Light Beer garden. Something for everyone!
Live Music:
7pm- Kevin McCoy Band
Kevin McCoy is the founder, frontman, and lead vocalist for the radio charting, award-winning, country-rock group Kevin McCoy Band. Kevin is a singer-songwriter who combines his Rock and R&B influences along with his unmistakable country voice to create a style of music all his own.  Kevin spends a lot of time writing and recording in Nashville, which has resulted in two songs on the Music Row CountryBreakout chart – "Moonlight" and "Blue Collar". "Blue Collar" reached number 51 and "Moonlight" reached number 64. Moonlight was also on the Billboard Indicator chart. In addition, "Blue Collar" has over 100 thousand streams across all digital platforms.  This past year, Kevin had the honor of opening for several National Recording Artists including Eddie Montgomery from Montgomery Gentry, Frank Foster, Tracy Byrd, and Jimmie Allen. He also played alongside Luke Combs, Sam Hunt, and Ashley McBryde at the Kicker Country Stampede in Kansas. Kevin has also performed his original music at songwriting rounds throughout Nashville, TN, including the legendary Bluebird Cafe. Kevin has received various Josie Awards nominations including Male Vocalist of the Year, Entertainer of the Year, Music Video of the Year for "Blue Collar" and Group of the Year. The Josie Awards is the largest awards show for Independent Artists.
Food vendors & Menus:
Chuy's: Tex-Mex Nachos. Our light and crispy chips made with our signature queso and Tex-mex sauces, topped with lettuce, sour cream and jalapeños!! They will be $9.
El Meson
Condado Tacos: BYO Nachos and Blue Dream Taco
Rolling Indulgence
JA's and Sweet-umm's

What The Taco
Smokin Inferno BBQ and Catering2 for $7 or  3 for $9
– Hawaiian Street Tacos – smoked pork, homemade pineapple slaw topped with sweet habanero sauce
– Brisket Street Tacos – chopped smoked brisket, homemade slaw topped with homemade chipotle sauce
– Chicken Bacon Ranch Street Tacos – slow roasted chicken topped with bacon and ranch
$8 -Pulled Pork Nachos – corn tortilla chips, smoked pork topped with queso
$10 – Brisket Nachos – corn tortilla chips, chopped smoked brisket topped with queso $10
Mickey's Salsa Mexican Food
Mr Boro's Tavern:  Blood Orange Margaritas, Smoked Chicken Nachos- Taco Style- these delicious nachos are layered : Tortilla Chips, House Black Bean Corn Salsa, Lettuce, Smoked Chicken, Shredded Cheddar Cheese, Drizzled with Mr. Boro's Tavern Home Made Ranch
Lil Tike Weenies
Sophia & Mak's Caribbean Cuisine: Caribbean Jerk Chicken tacos, Chimichurri Pork tacos and American nachos with beer cheese
Totally Awesome Kettle Corn
Artic Fox Shaved Ice: Mangonada and Lemon Shake-up's & More
Kona Ice
Batter-up Funnel Cakes: will be introducing their Flavor Packed Taco Funnel Cake, We have been taste testing this one for a couple months now and REALLY like the way it has turned out.  Come on grab yourself one and enjoy the entertainment while you're at it.
Thanks to our awesome sponsors: SESH & Bud Light